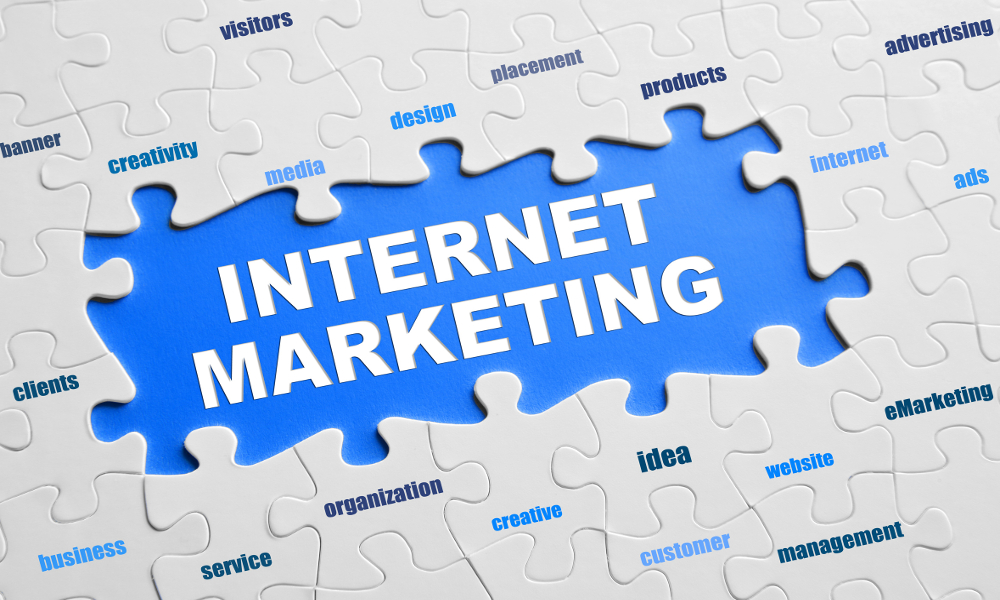 There is no doubt that we are in a world now where having an online presence is imperative whether we like it or not. Yet for those who are just starting out, or whose business is still budding, it can seem like a daunting task. Well whether you need to think of starting a website, start marketing, or both, this article is for you.
What are you trying to do? Who is your target audience?
The most important thing when moving toward online is to think about what your goal is. Sometimes this is even a great step to get even clearer about your business and the stage you are in. Keep in mind the stage you may be in with your physical business may not be where you are on line. So ask yourself: Is the goal to get your name out there? Gain more exposure? Sell things? This will determine your content. You may want a page dedicated to each of these things. The basics for most businesses to consider is: Who are you/your mission (an "About Us" tab), Services/Products we offer, Testimonials, Contact us.
Develop Great Content
Now that you know what you want to do, start developing that content. Make sure that it is personable and catchy, especially in a time of short attention spans and reality TV (See the marketing section for more on this topic).
Choose a Platform
What is your budget? How computer literate are you? It does not take a large budget to set up a site such as WordPress. The great news about a site such as this is that it allows you to track views on your page, link easily to social networking sites, and add in things like email collection and shopping carts for products. All is done in an easy manner with step by step instructions. You can even use this site for blogging/articles which I will touch on in the marketing section. My advice, however is that whatever platform you choose you have your own domain as it is far more professional. Speaking of a domain…
Get a Domain Name
Make sure that you have your OWN .COM. You can attach a domain name to any site such as WordPress and even give it it's own email: e.x. Info@(your name here).com. This says "Professional." I personally use GoDaddy. It is super cheap, easy, and convenient. It also hosts it's own web pages where you can get assistance or get a walk through to create your own site.
Start Building Your Site
You have everything you need now lets go! Some tips:
Keep it simple, more pictures, less words. You do not want to overwhelm anyone who happens to land on your site. You want them to stay. Think of your site like a clean house verses a cluttered one.
Make it easy to navigate: Keep your main tabs at the top and slightly larger than the content to attract attention.
Have a great header picture, such as your company's logo
Avoid a lot of color and a "busy" look unless that fits in with your company's brand. Even then, make it tasteful.
Keep your font type legible and easy to read (at least 12 point)
Include multiple tools for interaction (see more on this below in the marketing section)
KEEP IT UP
The biggest mistake most people and businesses make is to not regularly update their site. I would say once a week minimum, and ESPECIALLY if you have new bargains, deals, or new company info (always make sure you check small things like a change in phone number or address and correspond that change to your site). This should be done especially since those who become regular consumers want to feel a part of you and your team. That is also part of marketing. Keeping your site up also says something about your professionalism. There is nothing worse than going to a site that has either not been updated in an extensive amount of time, or no longer in existence if the domain name expired (you have to update them usually once a year). That is like saying "My business no longer exists" in the technological world of today. Ok- so you have your site, now for some short marketing tips…
1. Plan outlets accordingly: You have a target audience which you should have determined in step one. Now what social outlets will you use to reach them? You may not like it but not accessing social outlets is already limiting your reach. Think in terms that Facebook is for older and younger; Twitter and Instagram more for younger. Also choose a user name that speaks directly to your company or its intent and stays consistent on all sites.
2. Make sure you have an easy site for check out attached to an easy payment method that is readily accessible such as PayPal. People will leave your site if they cannot have an easy check out. Choosing something like PayPal is good because many people belong to major online shopping outlets such as Amazon and eBay who use this method, and it only takes one click and then goes right into your account via your email address- plus you get a MasterCard to access your money right away and it can link to your bank account. The other plus of this is that even if they do not have an account, they can still bypass the one click and just fill in their info and still purchase. You also then get their email to add to your list. Speaking of email….
3. Make sure that on your site you have a space to collect all emails and then make sure to build that list in an excel document so that way you can send out mass emails when you have great deals happening or new information, or you update your website. You can also choose an email managing site such as Constant Contact or MailChimp. These will not only manage your email list but also allow you to send out mass emails to your clientele and group them by patrons accordingly. Sites like Word Press allow you to add email collection boxes as a "widget" that you can place on your front page.
4. Be smart phone friendly: Make sure that your site and your products are smart phone accessible. In this day and age everything is purchased on phones or by apps. Don't miss out on this cusp. Upgrade your phone if you have to. It is worth it.
5. Include multiple tools for interaction: Include Blogs, twitter feeds, testimonials, videos, etc. We live in a day and age where attention spans are short and so is people's time. Also when they come to your site you want them to have an EXPERIENCE, not just a boring site visit. You want to make sure that you not only get their attention, but plant a seed for what is known as, in one marketing book, "Love Marks": A customer loyalty so deep that when they think of a certain product or service- they think of YOU.
6. Promote in Real time: Attach your site to any of your branding, paperwork, business cards, merchandise, etc. Do not separate your online presence from your physical presence. Marry the two and be successful.
So there it is. Your quick "six and six". Follow these steps and you will be well on your way to giving your business that online presence you need.
Save