The 2021 Conn's HomePlus Black Friday ad recently surfaced online featuring a variety of deals on home furniture, appliances and electronics. The eight (8) page ad preview is highlighted by savings up to 55% off Black Tag big specials.
All doorbuster deals start Wednesday (11/24) at 10AM. Stores will be closed on Thanksgiving Day (11/25), so deals will only be available online. The savings will last through Sunday, November 28th.
For those looking to make a few upgrades to their home this Holiday season, the Conn's HomePlus Black Friday sale might be worth checking out.
Conn's HomePlus 2021 Black Friday Ad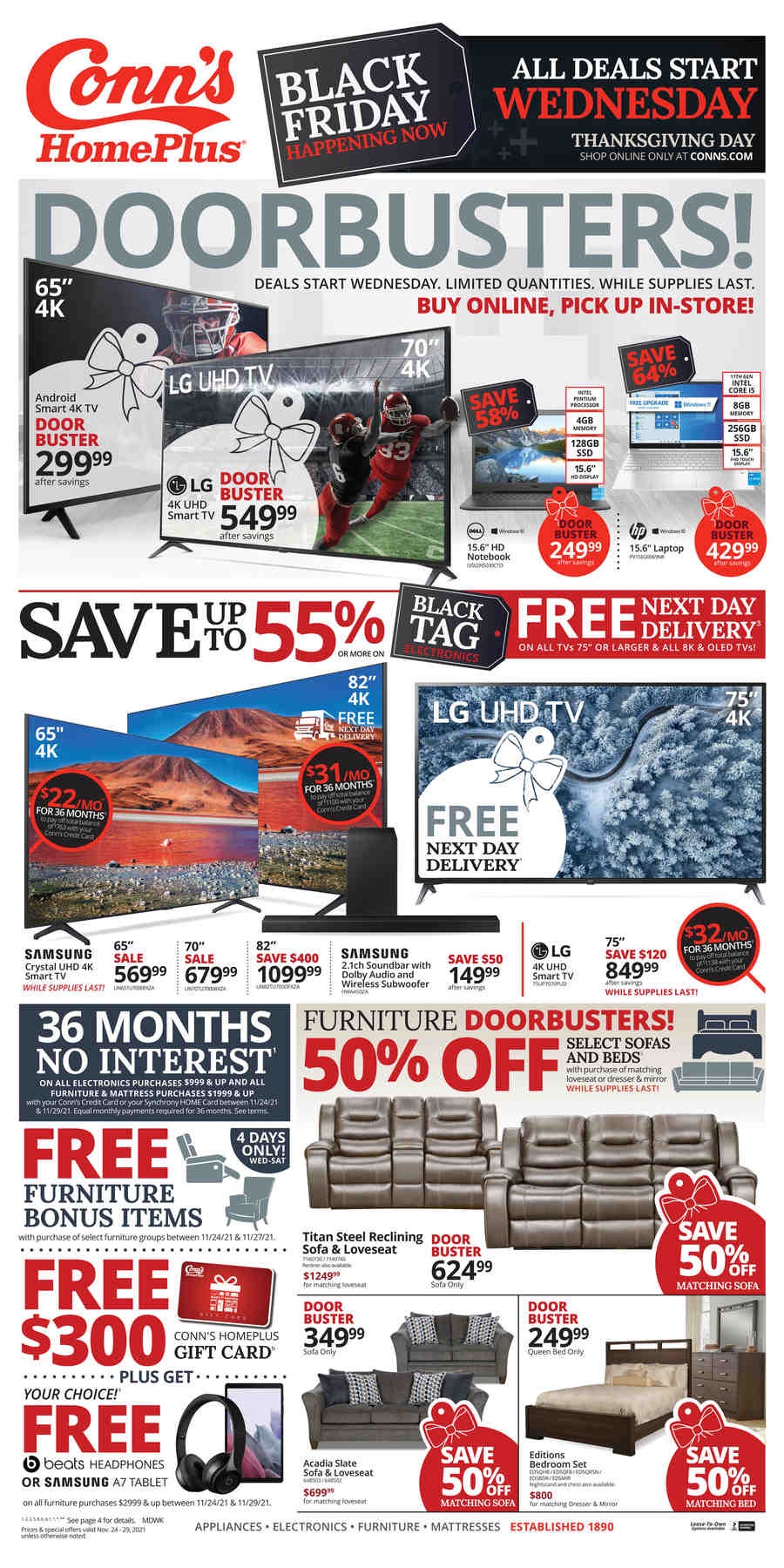 Conn's HomePlus 2021 Black Friday Ad