Get 36 packets of Roar Plus Vitamin and Electrolyte Drink Mixes for only $56.98 (was $68.98) at QVC. You save 17% off the retail price for these electrolyte drink mixes. Plus, this item ships free. We could not find a better price for this item online. The Roar Plus Drink Mixes contain vitamin C, zinc, elderberry, B vitamins, electrolytes, and more. Choice of 3 flavors or grab the combo pack. Sales tax is charged in most states. Deal expires soon.
Roar Organic: Stir, shake, and sip — these drink mixes help you stay hydrated at home or on the go. Packed with vitamins and electrolytes, the powder sticks make delicious fruit-flavored beverages with only 20 calories and 2 grams of sugar per stick. Hooray!
Say so long to sugary sodas and bye bye to boring water because these packets offer a refreshing alternative (and there are plenty to go around, with a total of three dozen). On sweltering summer days when you need something to cool you off, add this pantry essential to 18 oz of water and savor each satisfying sip.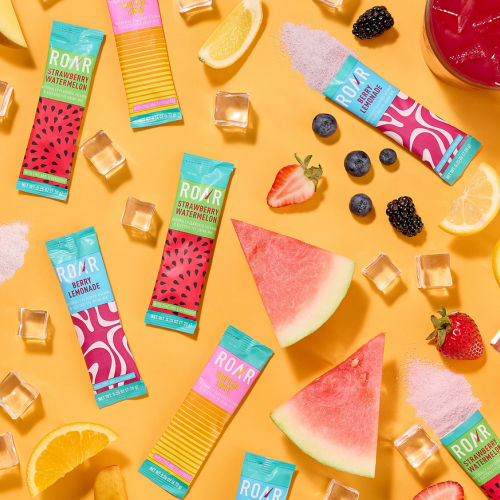 Roar Plus Vitamin and Electrolyte Drink Mixes (36 Pack)