Kyvol HD3 1.2-Gallon Ultrasonic Humidifier

Maintain a comfortable home environment with this Kyvol HD3 humidifier, which humidifies your home and soothes dry skin and reduces coughing, congestion and other symptoms by keeping proper air humidity at around 45% to 60%. The ultra-quiet ultrasonic feature ensures better sleep quality and 75 hours super long-lasting runtime to help indoor plants grow healthier, especially during dry winter season.
Compare Best Online Prices
Best Buy has this Kyvol HD3 1.2-Gallon Ultrasonic Humidifier for only $34.99 (reg. $69.99). You save 50% off the retail price for this home humidifier. Plus, this item ships free when you spend $35+. The Kyvol HD3 Ultrasonic Humidifier features a 1.2-Gallon water tank, up to 75 hour runtime, 360-degree nozzle, 26dB quiet operation, and is filterless. Sales tax is charged in most states. Deal expires July 18, 2023.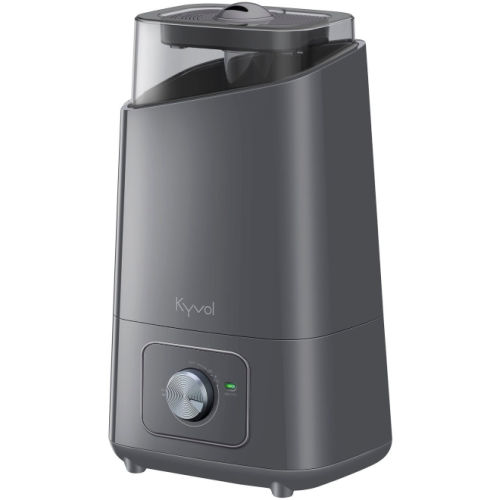 Kyvol HD3 1.2-Gallon Ultrasonic Humidifier