Unlock one year of Peacock TV streaming at the low price of just $19.99 (reg. $49.99). You save 60% off your first year with this popular streaming service. Simply copy this promo code and enter it at checkout for your savings. Must be a new customer. Coupon valid through June 12, 2023.
Promotion Terms: This Peacock promo code (the "Code") grants you access to Peacock's ad-supported, video on demand offering currently branded as Peacock Premium ("Peacock Premium") subject to all applicable terms and conditions, for 1 year (your "Access Period") at $19.99 (currently a $49.99/year retail value). This Code is valid May 24, 2023 – June 12, 2023 and is subject to early termination (the "Redemption Period").  Code becomes void once redeemed or expired and must be redeemed by the last date of the Redemption Period.  
  You can start your Access Period by signing up for Peacock Premium at peacocktv.com/summer-of-peacock and using the code SUMMEROFPEACOCK at the time of enrollment. You are only eligible to redeem this offer if you: (i) are 18 years of age or older; (ii) reside in the United States (including its territories, commonwealths and possessions); (iii) provide Peacock with a valid payment method; and (iv) are not a current Peacock Premium or Premium Plus subscriber.
  Redemption of this Code and your use of Peacock Premium during and after your Access Period (if applicable) are subject to the Terms of Use, available at peacocktv.com/terms, and Privacy Policy, available at peacocktv.com/privacy, and the terms hereof. Unless you cancel before the end of your Access Period, when your Access Period expires, you will be charged for your Peacock Premium subscription at the then-current annual fee (plus applicable taxes and fees), which will auto-renew on an annual basis unless and until you cancel (excludes Vermont subscribers except where permitted by law). To cancel your subscription, see peacocktv.com/cancellation.  In the event of cancellation, no credits or refunds will be provided for subscription fees already paid.   
   While supplies last. Programming and content subject to change.  Peacock reserves the right to modify or terminate this offer at any time and for any reason. After such time, Peacock shall not be obligated to accept redemptions or any further attempts to use any Code. If lost or stolen, cannot be replaced. No cash value, except as required by law. Cannot be combined with any other offer, including any offer redeemed in the past 12 months. Not valid with any other offer. One-time use only; limit one Code per email account. Not for resale; void if sold, transferred or exchanged.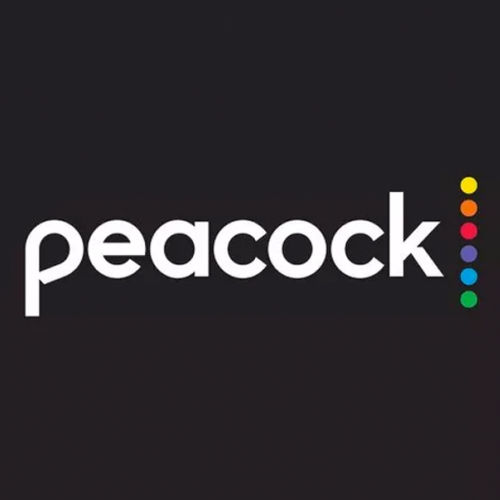 1-Year of Peacock Streaming for only $19.99