Texas Instruments TI-84 Plus CE Color Rose Gold Graphing Calculator

With TI-84 Plus Rose Gold Edition functionality and a high-resolution, full-color backlit display, the TI-84 Plus CE makes comprehension of math and science topics quicker and easier.
Compare Best Online Prices
Get this Texas Instruments TI-84 Plus CE Color Graphing Calculator (Rose Gold) for only $119.99 (reg. $159.99) at Walmart. You save 25% off the retail price for this colorful graphing calculator. Plus, this item ships free. This deal price matches the best price we could find online. The Texas Instruments TI-84 Plus Calculator features a 10-digit LCD display, streamlined financial calculations, graphing functions, 154KB RAM memory, and comes loaded with 12 software applications. Sales tax is charged in most states. Deal expires soon.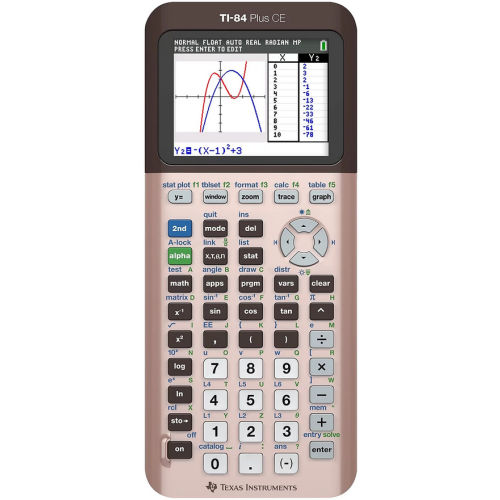 Texas Instruments TI-84 Plus CE Color Rose Gold Graphing Calculator