Get these Skechers GOwalk Classic Crystal View Washable Slip-On Shoes (available in 6 color styles) for only $59.98 after a price drop from $75 at QVC. You save 20% off the retail price for these women's slip-on shoes. Add $5.50 for shipping. We could not find a lower price for these shoes online. The Skechers GOwalk Classic Crystal View Shoes feature a slip-on style, knit upper, pull-tab heel, Goga Mat insole, and lightweight midsole. Sales tax is charged in most states. Deal expires February 22, 2023.
Item Details: Early birds, put the spring in your step with these Skechers GOwalk Classic slip-ons. Add to cart now, and enjoy a stretchy knit fit and yummy Goga Mat insole for your refreshed routines.
Daily walks to the dog park. Weekends spent travelling. A bucket list of green spaces. These performance- and comfort-minded musts won't weigh you (or your getaway bag) down as you find spring's rhythm. And, they're machine-washable, which has us thinking…summer adventures! From Skechers.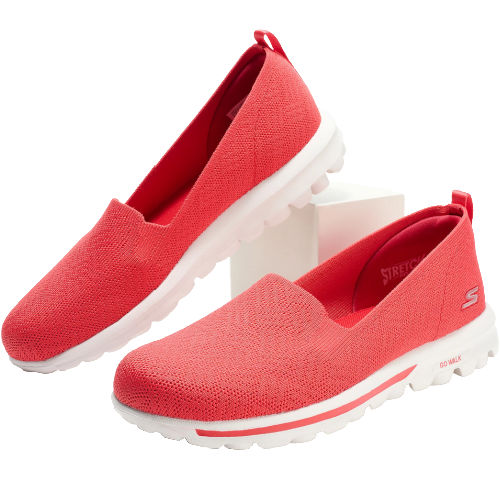 Skechers GOwalk Classic Crystal View Washable Slip-On Shoes