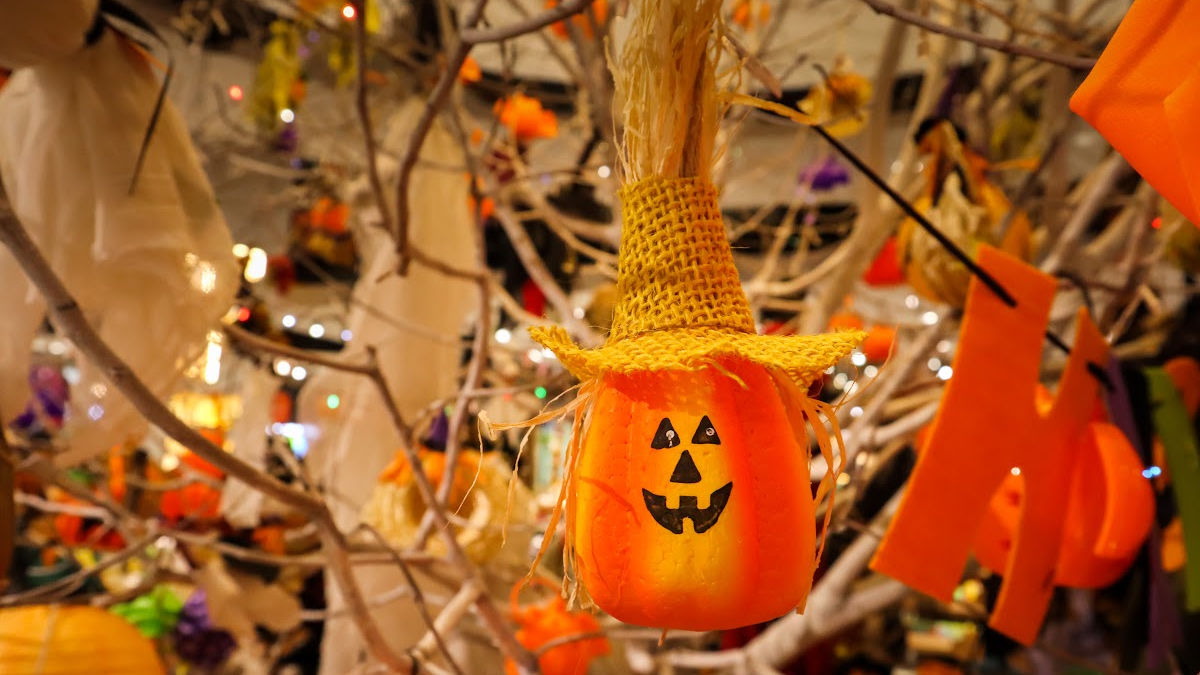 Over the next few months, millions of Americans will be shopping for Halloween costumes & decorations online. Since you found this article, we assume you too are looking for the perfect costume at the lowest price. To help you save on everything Halloween this year, we have compiled a list of the web's best Halloween coupons & deals at popular online retailers.
Ways to Save on Halloween Shopping
Newsletter Sign-up: As you will notice in our Halloween coupon list below, many Halloween retailers offer discounts up to 20% off when you sign-up for their email newsletter (and SMS alerts). If you've utilized this discount in the past, you might still qualify if you use a new email address. Consider using a junk type email where all of your store emails are sent to one specific inbox. This keeps your private email much cleaner and easy to go through each day.
Free Shipping: Most Halloween stores are offering free shipping on orders starting at $49. Or if you need your costume, decorations, and party supplies the same-day, most retailers that have a brick-and-mortar location (e.g. Party City, Spirit Halloween) offer free in-store or curbside pickup.
Wait for Price Drops: You will find that the price of pumpkins will drop as we approach Halloween, so its best to wait on your pumpkins each year. Also consider purchasing your pumpkins from your local grocery store as they are often cheaper than pumpkin patches.
You will certainly need to purchase Halloween candy for your trick-or-treaters before Halloween so this is a tough one to wait on. However, if you want Halloween candy to snack on for a few weeks following Halloween, the best time to buy Halloween candy at places like, Walmart or Target, is the first few days following the Holiday.
Plan Ahead: Nearly all Halloween costumes, decorations, and accessories are heavily discounted after Halloween. Retailers like to unload as much inventory as possible to make room for the following years Halloween must-haves. These deep discounts allow you to purchase Halloween costumes and decorations next year.
Consider Thrift Stores: There are always some great Halloween finds at thrift or dollar stores. Prices are cheaper since you are buying second-hand Halloween costumes or decorations. The quality should still be sufficient so these items can be great ways to save on Halloween essentials.
2022 Halloween Savings Guide
Costumes.com (formerly Wholesale Halloween Costumes): Receive 15% off your first order when you sign-up for their email newsletter.
Costume Supercenter: Free U.S. ground shipping on orders over $75 (some restrictions apply). Plus, sale items under $9.99.
Current Catalog: Save 15% off your entire order sitewide including personalized Halloween treat bags and decor. Use the promo code AFLD15A at checkout (ends 10/31).
Disney Store: They regularly offer discounts on Disney Halloween costumes throughout the Halloween season. See their website for the latest offers. Plus, receive free shipping on orders over $75 with the promo code SHIPMAGIC.
GiftsForYouNow: Save 25% off personalized Halloween decor and gifts through September 18th.
HalloweenCostumes.com: Receive 20% off your first order when you sign-up for their email newsletter & text alerts. Military members and students can receive $10 off orders over $50 with valid ID.
Halloween Express: Free shipping on orders over $49 when you use the promo code HEX22 at checkout (ends 12/31).
HSN: New customers can save $20 off your first purchase when you apply the promo code HSN2022 at checkout (ends 12/31).
imPress Manicure: New Halloween press-on nails now 10% off through September 4th.
JOANN Fabrics: Save 20% off your total purchase of Fall & Halloween decor. Plus, pay $2.99 for standard shipping. Use the promo code SHOPPING20 at checkout. Exclusions apply.
Michaels: 40% off all Halloween picks & wreath supplies by Ashland. 30% off all Lemax Spooky Town village collection pieces. Online shoppers can save 50% off Halloween decor.
Oriental Trading: Save up to 50% off Fall crafts, party supplies & more. Plus, use the promo code FALL20 at checkout for free shipping on orders over $49 (ends 9/5).
Party City: Take 15% off your next in-store or online purchase of $30+ when you sign-up for their email newsletter and text alerts. Coupon code will be texted to you. New email plus SMS subscribers only. Plus, receive free shipping on orders over $59.
QVC: New customers can save $15 off your first order with promo code OFFER when you spend $35+. Use this discount to save in their Halloween shoppe.
Spirit Halloween: Free shipping on orders over $50 with promo code SHIP50 (ends 8/31). Sign-up for their email newsletter to receive a one time discount of 20% off any one item.
The Halloween Spot: Receive 15% off your entire order when you join their email club.
Tipsy Elves: Take 20% off when you sign-up for their email newsletter. Free shipping on all orders over $75. Plus, when you first visit their website, be sure to spin the wheel popup message to receive up to 20% off.
Walmart: Save with Halloween candy from $1, costumes from $5, indoor decor from $3. Additional savings available in their Halloween clearance and reduced price offers.
As we spot new offers, we will add to and update this Halloween deals roundup to make it easier for you to find great savings. Bookmark this article so you don't miss a great deal and be sure to have a spooktacular Halloween this year!
For additional ways to save on Halloween parties this year, check out our article on how to plan a frugal Halloween party.
Did you find any great Halloween offers? Share them in the comments section below!