Get this Dr. Seuss's Beginner Book Collection (Hardcover Books) for only $26.47 (reg. $54.99) at Walmart. You save 52% off the retail price for this children's book collection. Plus, this item ships free when you spend $35+. This deal price matches the best prices online. The Dr. Seuss's Beginner Book Collection Hardcover features Dr. Suess best sellers including:
The Cat in the Hat
One Fish Two Fish Red Fish Blue Fish
Green Eggs and Ham
Hop on Pop
Fox in Socks
Sales tax is charged in most states. Deal may expire soon.
Book Details: Originally created by Dr. Seuss himself, Beginner Books are fun, funny, and easy to read. These unjacketed hardcover early readers encourage children to read all on their own, using simple words and illustrations. Smaller than the classic large format Seuss picture books like The Lorax and Oh, The Places You'll Go!, these portable packages are perfect for practicing readers ages 3-7–and lucky parents too!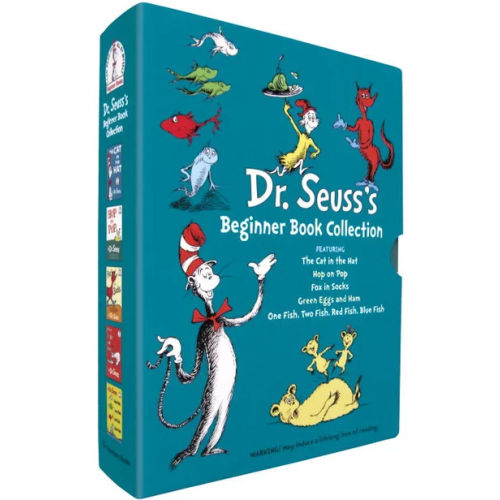 Dr. Seuss's Beginner Book Collection