PetSmart has this 37-gallon Top Fin LED Bubble Wall Aquarium Kit for only $83.37 (was $169.99). You save 51% off the retail price for this fish tank kit. Plus, this item ships free. We could not find this fish tank for less online. The Top Fin LED Bubble Wall Aquarium Kit features seven color choices, bubble mist, filter, air pump, and hood with feeding door. Sales tax is charged in most states. Deal may expire soon.
Editor's Notes: We've posted this deal price for the 37-gallon size as it represents the largest discount. It also comes in 10-gallon ($79.99 was $89.99) and 20-gallon ($94.99 was $134.99) sizes.
Item Details: Bring the spectacle of a water show right into your home with the Top Fin Lighted Bubble Wall Starter Kit. A constant flow of fine bubbles inside your aquarium helps oxygenate the water as they pop, preventing the tank from becoming stagnant and providing a healthy environment for your fish. Choose your favorite color or cycle through to make your tank an entertaining and beautiful centerpiece! Only at PetSmart.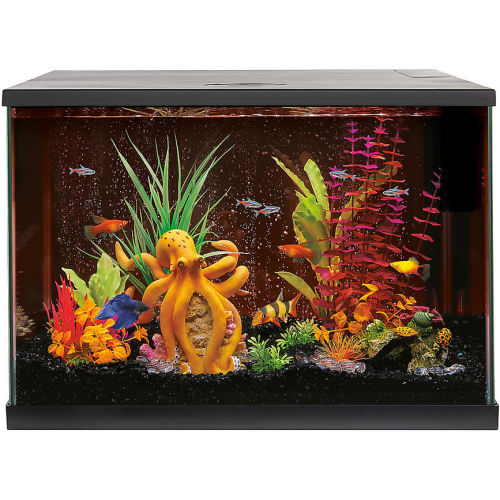 Top Fin LED Bubble Wall Aquarium Kit