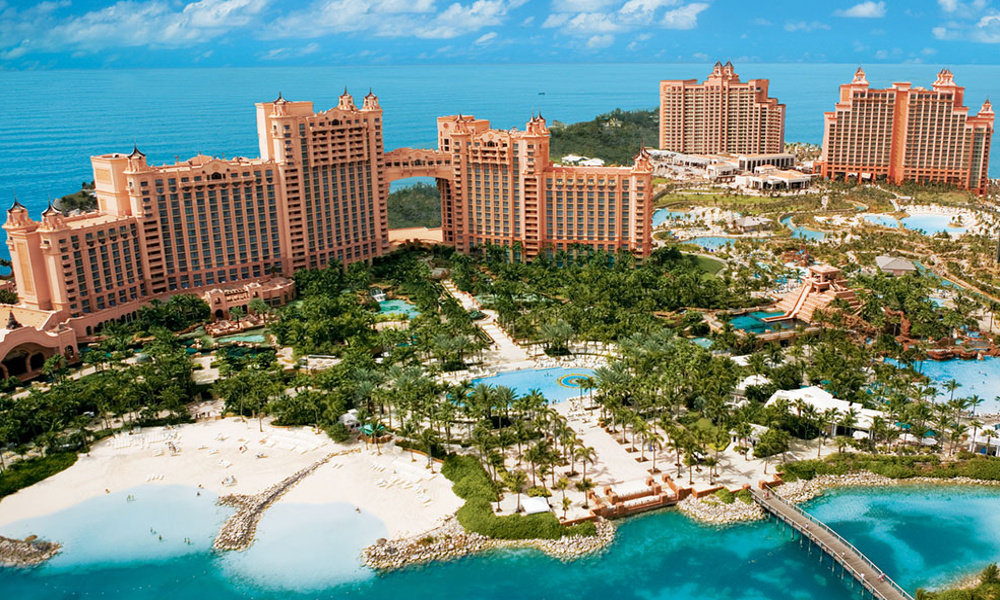 Some of the best memories you can have happen on family vacations or weekend getaways, which is why finding the perfect destination is a must. There are thousands of great travel spots around the United States and abroad, so narrowing your search to the perfect destination can be challenging. We feature 5 popular travel spots in the US and abroad to help you with your search and traveling this year.
Bahamas
If you thought that the Bahamas was a bachelor's paradise then think again. The resorts there have upped the ante with facilities to entertain the whole family. Along with luxurious beaches and plush hotels and resorts which will be enjoyed by adults, your tots and teens can also have a time of their lives with adventures and activities, water slides, pools, zoo and much more? The place has so much to offer to family members of any age. The place and summer temperature is perfect to suit anybody looking to enjoy a great summer vacation.
Arizona
If you and your kids are fond of a ranch life then go, soak in some ranch experience at Tucson, Arizona. It is one place which is sure to amuse city and country folks alike. The ranch resorts there offer adult as well as children's riding programs which includes horse riding lessons, tennis, swimming, art and craft and much more. You can explore the deserts, canyons, waterfalls and the kind of ranch life never seen by you before. Adults of any age and kids from four years and above can experience a lovely summer ranch holiday at Arizona.
Hawaii
Looking for a holiday destination where you as a couple can enjoy your 'us' time and your children are equally happy minding their own fun? Look no further as Hawaii is that destination which is most appealing to the kids and adults alike. Move over sun-kissed beaches and crystal blue waters. When you are luxuriating in the beauty and luxuries of Hawaii, snorkeling, kayaking and watching whales, your kids are happy savoring their day-night camp in which they feed kopi and swans, go treasure hunting, discover tide pools, gardens, lagoons, golf courses and come face to face with dolphins.
Disneyland
How can Disneyland not come in the picture when we are talking about family vacation? The thrills of animal safaris, endless adventure rides, meeting your favorite Disney characters and wallowing in every luxury that Disneyland has to offer you. Feel yourself becoming a kid again. You would surely want to revisit.
Las Vegas
When talking about fun, Las Vegas tops the charts- for adults and kids alike. When you want to indulge in some gambling, spa massages and everything else that is Vegas, your kids will relish Circus Circus- the best live entertainment offered anywhere. Get awed by airborne performers, carnival games, animal rides, mini golf, laser tag, foolish clowns and much more. You will love Vegas even more.
Looking to save on your next vacation or weekend getaway? Check out our article on the best discount travel websites to use to book your trip.
Having read our top 5 travel spots, what are some of your favorite destinations? Please share your favorite travel destinations below.
Save