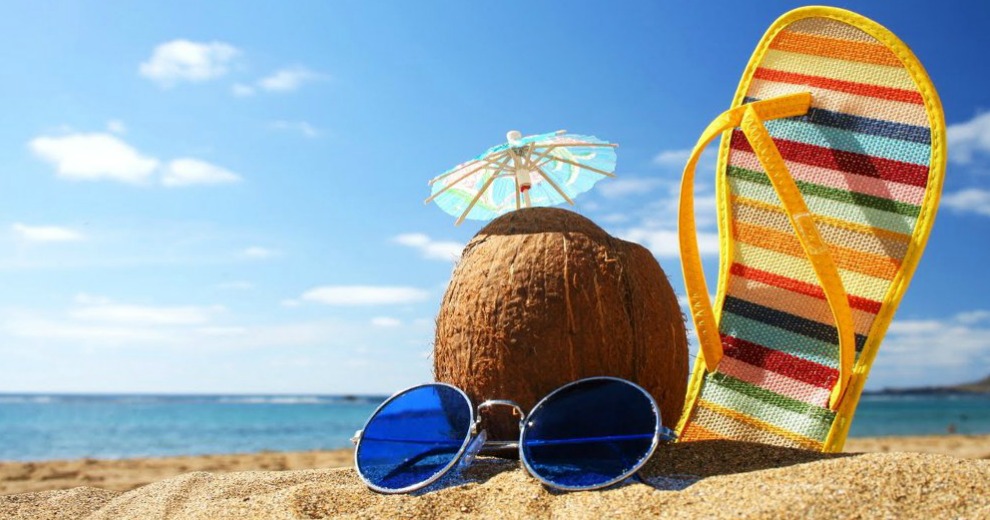 Taking a trip can get expensive, with airlines increasingly adding extra charges to the basic rate and the prices of hotels in popular destinations going up, planning a vacation can be stressful. However, following some smart tips, you can book your perfect trip and make a great savings on the total amount you spend.
When to Book a Flight
As you know the price of flights can fluctuate dramatically, all depending on the time of year, demand, and even the time of day. By only booking flights at the optimal times, you can greatly increase your chances of getting the best prices. Even if you're planning a trip at the peak of summer, careful timing means you can take advantage of the lowest available fares. The time for a domestic flight is also different than if you're planning to visit an international destination.
Generally the highest flight prices are offered when seats just go on sale, around 300-days before the departure date, or at the last minute, a day or two before the flight. You should never book a flight before 45-days in advance, with five weeks usually being the period that offers the best prices. For international flights, you can start looking for flight deals a few weeks earlier. Often airlines servicing international destinations have flight sales in December and January for Spring time travel. At around 29-days before departure flight prices will usually start to increase again.
Another important factor that can save you money on a flight is being flexible. By flying on certain days or at certain times, you can find a lower price. The cheapest time during the week to fly is mid-week, since demand for these times is lower. Also, there are better times of day to actually make your booking than others. To find the best deal book your flight at 1am on a Wednesday morning, but make sure it is 1am for the location where the airline is based.
It can also help to actually call the airline and book over the phone at this time, as sometimes these rates don't show up online.
When it comes to booking hotels, timings are a little less exact. Hotels plan up to a year in advance what percentage of its yearly room bookings it wants to offer at a discount. Then during the year it will carry out regular reviews to see if it is meeting its goals. If it's not getting enough bookings it may decide to offer more discounts. When these reviews happen varies greatly form hotel to hotel. Essentially to find the best rates, you need to check with the hotel often, anytime from 90 to seven days before arrival since hotels can throw up discounted rooms around this time.
Besides checking often, look for flight, car, and accommodation packages. These are used as a way for hotels to discount their rates in a hidden way, as to not affect their normal rates. Another good idea is to visit online booking sites like Lastminute.com, Hotels.com and Priceline.com, where you can often find good deals. Also, you may be surprised that by calling the hotel directly for a rate before booking online can yield a better price.
Extra Travel Tips
Plan your trip during the off-peak period. For example, summertime is actually off-peak in most Caribbean destinations, meaning you can have all the sun and sea fun you want at a fraction of the cost.
When eating out try and find restaurants that are popular with locals instead of mostly tourists. These will usually have cheaper menus and better food.
Also, ask yourself if you really need a car rental. If you plan on driving around a country it is definitely worth it, but for stays in major European cities all it ends up being is an expensive nightmare. Traffic is congested and parking expensive. Public transport in Europe's major cities is excellent and make it much easier to get around than driving yourself. When it comes to cash the best way to get it, particularly in a foreign country is by using an ATM. You will usually get the best exchange rates this way. Avoid bureaus de changes, especially ones located at the airport, as they will give you the worst exchange rates.
Do some preliminary research about your chosen destination. Research what's available, such as what activities or museums it has and see what kind of prices they charge. You'll find some surprises, such as London's major museums all being free to enter. In locations where museums and other attractions charge a fee, see if there is an attraction pass that you can purchase, which will give you a discounted price on entry to multiple places. It will also help you find the activity provider that offers the best value for money.
What are some ways you save money when traveling or going on a vacation? Share your budget-friendly travel tips below.