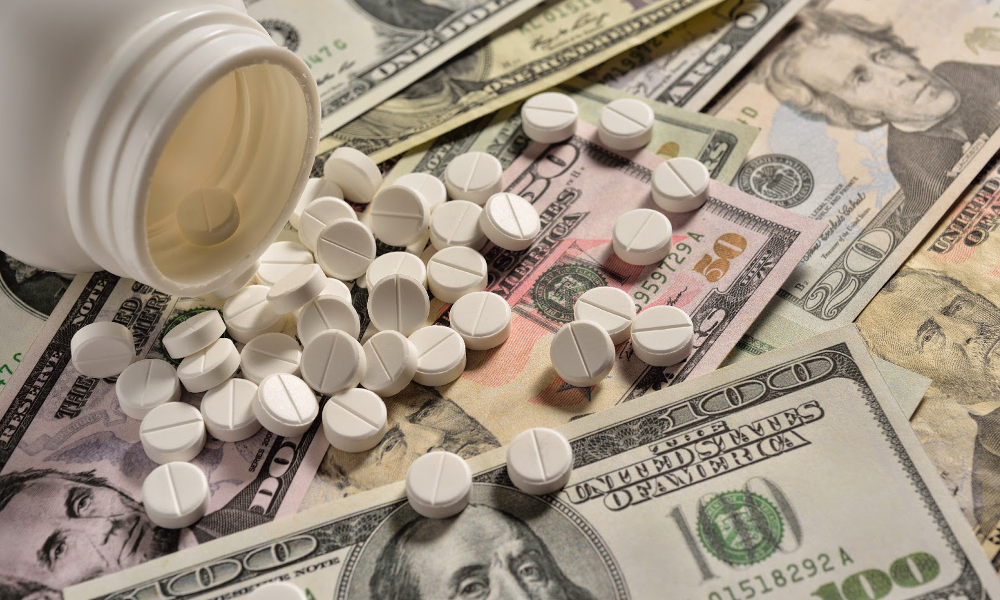 As we all age, our bodies breakdown a little. We end up visiting our doctors office in order to receive a prescription or medicine recommendation that will help alleviate those aches and pains or relatively minor health issues. With the new prescription in hand, it's time to start thinking about adding this new expense to your weekly or monthly budget.
Most importantly, we don't want these medicines to break our budget!
So, we look for ways to save money on the prescription or over-the-counter medicines. To help you achieve savings on the medicines you need, follow these simple tips to lower your monthly expenses on prescription and over-the-counter medicines.
Generic Prescription Medicines
The pharmaceutical industry is a multi-billion dollar industry and most of the revenue pharmaceutical companies make comes from patented drugs. If your doctor prescribes one of these types of drugs that for all intents and purposes is monopolized, good luck saving money; however, if the patent runs out there will be generic brands that will allow you to save money. These generic drugs will help you save hundreds of dollars each year and are typically the same formulas as the brand-name drugs, so you get all the health benefits at a lower price.
Discount Pharmacies
It may be convenient to pick up your medicines from your local hospitals pharmacy, but it will cost you more money going this route. When possible, choose discounted pharmacy locations often found at supermarkets, online at mail-order pharmacies or places like CVS and Walgreens.
Over-the-Counter Generic Brands
Part of the budget for large pharmaceutical companies is made up of advertising, which means those costs are passed on to the consumer. Thus, choosing storebrand over-the-counter medicines will save you up to 40% compared to the brand-names, since they don't advertise nationally. You might even be able to save a few hundred dollars per year with this simple switch. Just remember, the medicines are roughly the same, so don't pay extra for misguided loyalty.
Final Note
It may seem like a good idea to save money on medicines by skipping doses or delaying refills, but this will only increase your chances of ending up in the Emergency Room. Talk to your doctor before adjusting any recommended or prescribed dosages.
We Want To Know!
What are some of the ways you save money on medicines each year? Share your thoughts in the comments section below.