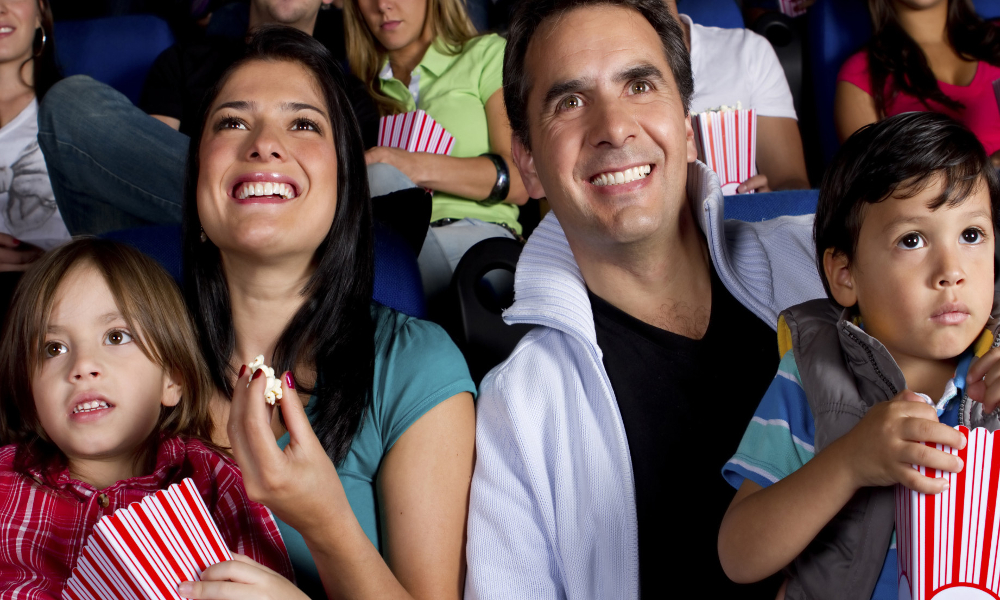 With so much happening in our daily lives, it's easy to forget doing and enjoying the simple things in life. For young kids, one of the special moments they will remember throughout their life is spending time with family. From shuffling kids to soccer practice and school, to having to work over the weekend, life can be hectic, but your busy schedule and budget do not have to put spending time with family on the sideburner. The scheduling issue is something you will have to work out, however, we can help you enjoy time with your family on a frugal budget. Here are some inexpensive family night out ideas your entire family is sure to enjoy.
Pizza and Arcade
Pizza is definitely an inexpensive meal your family can enjoy. Just don't get too crazy with the extra toppings! A quick check of your local mailing offers, and the pizza restaurants website, can yield a few great coupon offers. Stick with the offers that cover the entire meal, something like a few multi-topping pizzas, some breadsticks, and drinks. For many pizza restaurants, you would be looking at about $20-30 for this type of order.
The next step is to getting to spend some quality time with you and your spouse. Give the kids each about $2-3 in quarters and send them on their merry way to enjoy the arcade games. Be sure you are in a spot close enough to monitor them, but with them gone, you can spend some time enjoying the company of your spouse.
Inexpensive Idea #1: Approx. Cost $40-50
Movie Night
These days, this is probably one of the least expensive activities you can plan. With movie vending machines, like RedBox, you can rent movies for as little as $1. A good idea is to join their mailing list as they often send out discounts and freebie movie rentals. For those with an online streaming services, such as Hulu or Netflix, picking a movie from your queue, instead of a night out at the movies, is a great way to save. Lastly, before the movie night, stop by your local grocery store and pick up some snacks to enjoy while watching the movie.
Inexpensive Idea #2: Approx. Cost $20 (includes the monthly online streaming service fee, plus snacks)
Local Sporting Events
Supporting your local community is always a great idea. You can easily do this by attending a local high school or college game, or even check out a local minor league game. Some sports may not even charge for entrance into the game. Other sports you will have to pay to watch, but the price is definitely less expensive than attending a professional sports game. Many minor league sports teams in baseball and basketball offer great family packages to attend the game, which might include tickets for a family of four, food, and drinks. For families with young girls, many of the professional women's leagues offer discounted family packages, which is a great way to attend a game while inspiring your little girl. For those families with young athletes, these sporting events are a great way for them to watch their favorite sports and become inspired.
Inexpensive Idea #3: Approx. Cost $40 (for a family of four)
Local Park and Ice Cream
Your local community park is free! It's a great way for your kids to play on the monkey bars, ride the merry go rounds, and fly high on the swings. Parents will enjoy spending time outdoors enjoying the fresh air and watching their kids excitement. After a trip to the park, stop by your local ice cream parlor and grab a scoop of your favorite flavor. For a less expensive idea, buy a gallon of ice cream to enjoy at home. Sometimes it might be a good idea to reverse this, meaning ice cream first and park second, so that your kids can burn off energy brought on by their sugar highs.
Inexpensive Idea #4: Approx. Cost $10-15
Bowling
During the week, bowling alleys offer great specials for kids and their families. If you can take some time off of work during the summer, this is an excellent opportunity to spend time with family at the bowling alley. Always remember to call ahead and visit their website for the latest bowling specials.
Inexpensive Idea #5: Approx. Cost $20-30
Summer Concerts in the Park
During the summer months, many cities put together concerts at their local parks. These concerts are a great way for families to get out and enjoy some live music. The best part, these events are free, covered by your local taxes, so be sure to take full advantage of these events.
Inexpensive Idea #6: Approx. Cost FREE!
Now that you have read our inexpensive family night out ideas, what are some of your budget friendly, and family approved night out ideas?