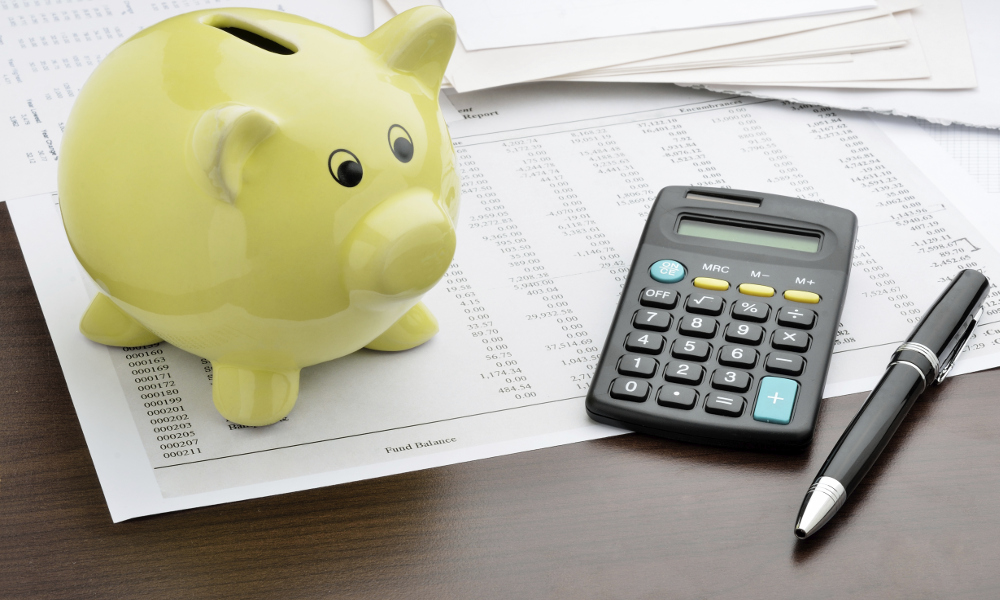 Life happens! It starts with your car breaking down and you have to replace the transmission. Then, your water heat gives out and you have to replace that too. Even worse, your health takes a sudden dive and you have to pay for your hospital medical bills. These things happen when you least expect it and often when you are financially unprepared. Don't let these events have a material impact (i.e. debt) on your financial well-being by starting to save money in an emergency fund.
The purpose of an emergency fund is to cover your expenses when something not typically budgeted for, happens. Often times this means replacing a major appliance when it breaks, but in even more severe cases can be a temporary loss of your job. Having the ability to pay your expenses during sudden (hopefully, temporary) crises is an important part of being financially prepared.
To help you get started, we have come up with a list of four saving tips for starting an emergency savings fund:
Determine How Much To Save
The first step is to determine how much you will need to save. Typically, these savings should be equal to about three (3) to six (6) months of your current income (recommended by Mint.com), so that during a brief unemployment period you can cover expenses until you land your next job. The emergency fund should also account for factors including non-budgeted expenses (e.g. acute medical care or large appliance replacement) and prolonged unemployment, which is why we would recommend having an emergency fund equal to about twelve (12) months of your current monthly income. The amount you determine to be sufficient in your emergency savings fund, should be considered a financial goal that you work towards.
Automatically Save A Portion Of Paycheck
Now that you have a financial goal in mind, you need to start thinking about how you will achieve your emergency fund goal. The easiest way to start saving money is to automate the process. Determine the amount you plan to set aside from each paycheck and transfer it to a separate account for your emergency fund. Often times we view excess money from a paycheck as something that needs to be spent. After all, it's fun buying stuff! By automating this process, it takes your emotions out of the savings equation.
Monitor Your Emergency Savings Fund
Once you have started saving money in your emergency fund, make sure you are monitoring the growth of your savings to determine if you are going to meet your financial goal. If you had established a time frame in which to reach your financial goal, it should be relatively easy to track. Mark short-term savings goal to make the monitoring easier. By monitoring your emergency savings fund growth you do more than just keep track of your progress. You remind yourself to save every month.
Reduce Unnecessary Expenses
We all have monthly expenses that we can reduce, we just have to come to the realization we aren't using those monthly services as much or at all. A few common monthly expenses that often go unnoticed are gym memberships and cable services. During the warmer months, it might be a good idea to deactivate your gym membership and take your fitness regime outdoors. For those that don't watch TV as much as they used to, try switching to a media streaming service, like Netflix or Amazon Prime Instant Video. Once you have found monthly expenses that you can reduce or eliminate from your budget, take the money you are saving from cutting these expenses and transfer it into your emergency savings fund.
Saving money in an emergency fund is possible and should be a priority if you want to be financially comfortable when stuff happens. If you never considered an emergency fund in the past, you are not alone. According to recent Bankrate.com survey, nearly 1 in 4 Americans do not have an emergency fund established. Simply starting an emergency savings fund will put you well ahead of the curve.
With the aforementioned tips in mind, it's time for you to start preparing for emergencies with an emergency fund.
Do you save money in an emergency fund? If so, what are some tips you can share with our readers that helped you reach your emergency savings fund financial goal? Please share your thoughts in the comments section below.