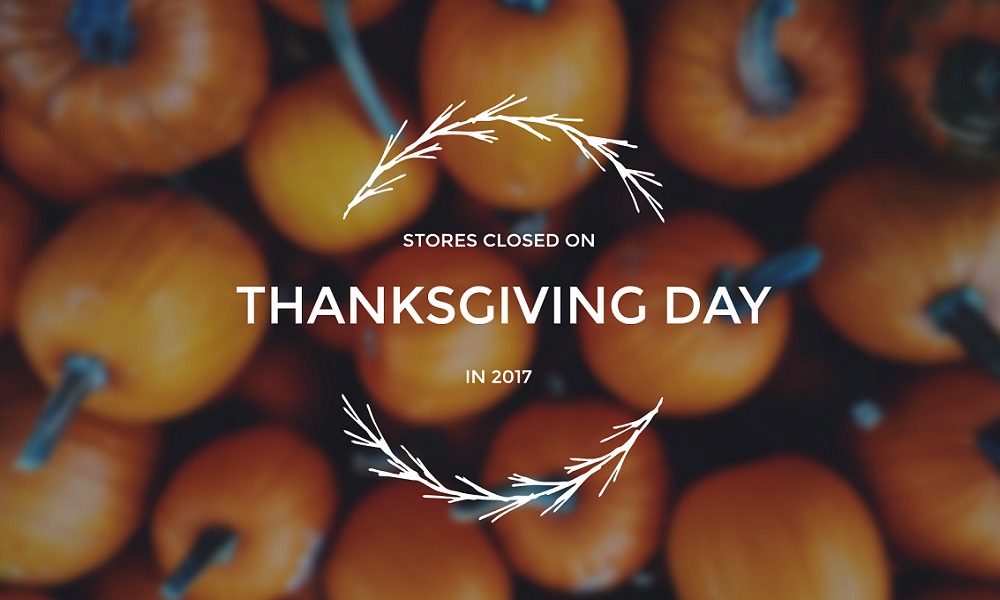 Black Friday was once a day for bargain shoppers to begin their Holiday shopping the day after Thanksgiving. As the Black Friday crowds grew larger and larger, crazier and crazier, retailers took noticed. A growing number of retailers decided to start their Black Friday sales on Thanksgiving Day. On the contrary, some retailers decided Thanksgiving Day should be a time spent at home with friends and family.
Over the years, the number of retailers closed on Thanksgiving Day continues to grow, so we decided to compile a list of stores that will be closed on Thanksgiving Day. Some of the retailers included in this list may not even have Black Friday sales, while others will begin their Black Friday sale on Friday, November 24. As we find more stores staying closed on Thanksgiving Day, we will update our list.
2017 Thanksgiving Day Store Closures
If you come across any stores not on this list that will be closed on Thanksgiving Day (or will not have a Black Friday sale), be sure to share them in the comments section below.