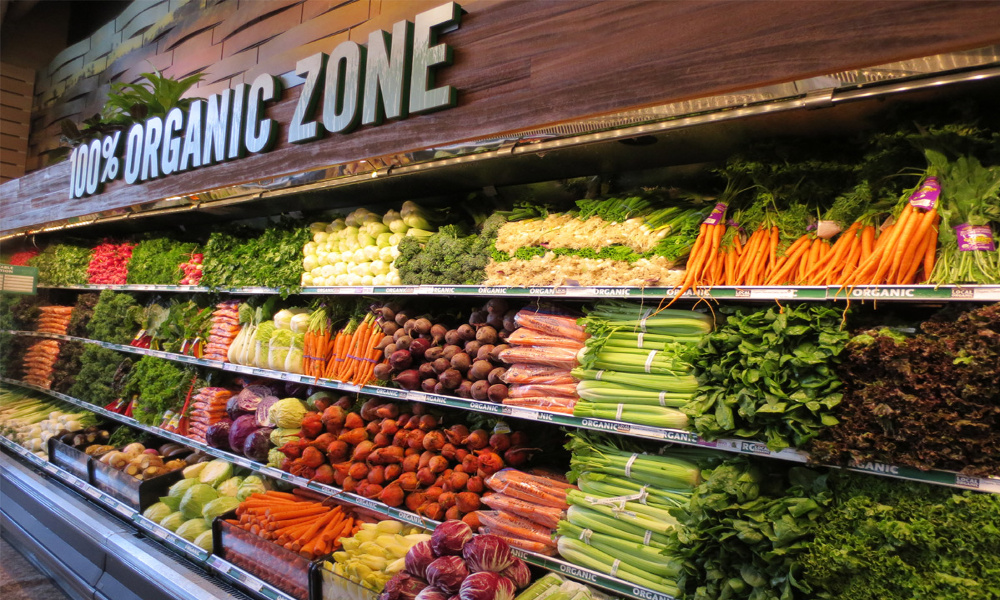 Shopping for your weekly groceries can be very expensive, so it's no wonder most hungry shoppers don't even consider buying organic foods and drinks. Many of today's organic food distributors cannot compete with the lower priced alternatives (i.e. processed foods), which leaves shoppers in a conundrum. How do you buy healthier foods (e.g. organic foods), while sticking to your weekly grocery budget?
We hope to help answer that question by offering some tips on the best ways to save money when buying organic foods.
Grow Your Own Organic Foods
Ok, so this doesn't necessarily help you at the grocery store, but it's one of the best ways to save money on organic foods. The best part of all, you don't need a large backyard for your garden as most of the foods you might grow don't require a ton of space. If you have a patio or balcony, simply plant a tomato or garden plant in a container, make sure the plant gets enough sunlight and water, and viola, you have yourself a mini garden.
To get started on your mini organic foods garden, buy some organic soil, an appropriately sized container, and the seeds or plants you wish to grow and cultivate. This setup will ensure your plants grow, produce the fullest of flavors, and get you all the health benefits you seek from eating healthy fruits and vegetables. Now, this method of saving money on growing your own organic fruits and vegetables may seem more expensive (initially), but in the long-run you will be save money as your plants continue to produce tasty fruits and vegetables.
Look For Your Local Suppliers
It's always best to buy organic foods locally. The transportation costs for the supplier are lower, so they should be passing on the savings to you, the hungry shopper. You help your local community thrive, plus you get the freshest produce. That's a win-win scenario!
Local Farmers Markets
Seek out any and all local markets. This might include weekly farmers markets held at your local community center or even monthly farmers markets held at a local disused airstip. The variety of organic foods will leave you wondering why you need to shop for produce at the local grocery market ever again. Plus, the prices are very good too. Sometimes the merchants will offer deals and discounts, especially near the end of the day at the farmers market, so they can clear out their inventories. If you love BOGO deals, shopping at farmers markets might be perfect for you. In addition to the savings at farmers markets, many of the merchants are local suppliers or the farms themselves, thus you can rest assured you are shopping local.
Another great benefit of shopping these local farmers markets is the free samples. Be sure to try a few samples when offered!
Local Box Schemes
Want to try something new? Organic boxes might be the perfect solution. These companies will package a weekly selection of seasonal fruits and vegetables and deliver them right to your door. You get to try new produce and taste all the seasonal trends.
Farm Shops
Finally, look to see if any of your local farms have an organic food shop. You might find these stands off to the side of the road, and with a quick stop you can pick up some fresh strawberries or eggs.
Taking advantage of the health benefits of organic foods does not have to impact your wallet as much as you might think. In fact, as we outlined above, there are ways to save on organic foods, and you should take full advantage of the savings when you can.
Be sure to share your money saving tips when buying organic foods below in the comments section.