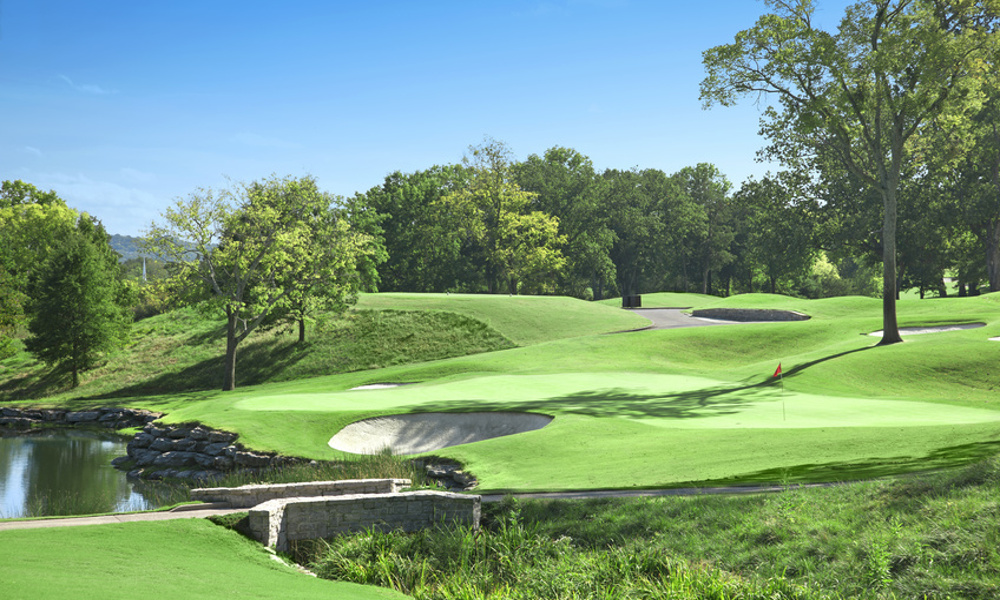 For the longest time, golf courses have been offering tee times at fixed prices throughout the day. Typically, the morning tee times were always more expensive than the afternoon. This makes sense as most golf courses are busiest during the morning hours than they are later in the day. As more and more golf courses move their tee time booking online, the ability to offer dynamic pricing has been a big win for golfers everywhere.
What Is Dynamic Pricing?
You've probably already experienced dynamic pricing when booking a flight, hotel or when buying sporting event tickets. Rates are adjusted based on real-time demand. Prices might go up or down depending on a variety of factors including availability, weather and the general demand to play at that golf course that day. Golfers are able to monitor prices throughout the day and find the best tee time rates at local golf courses.
How Are Prices Determined?
In general, golf courses or the online booking services they partner with, monitor web traffic analytics, website page views, booking rates online and tee time comparisons to determine the dynamic prices displayed throughout the day. The golf course is essentially looking for opportunities to adjust their prices to maximize filling the available tee times while also maximizing their daily revenue.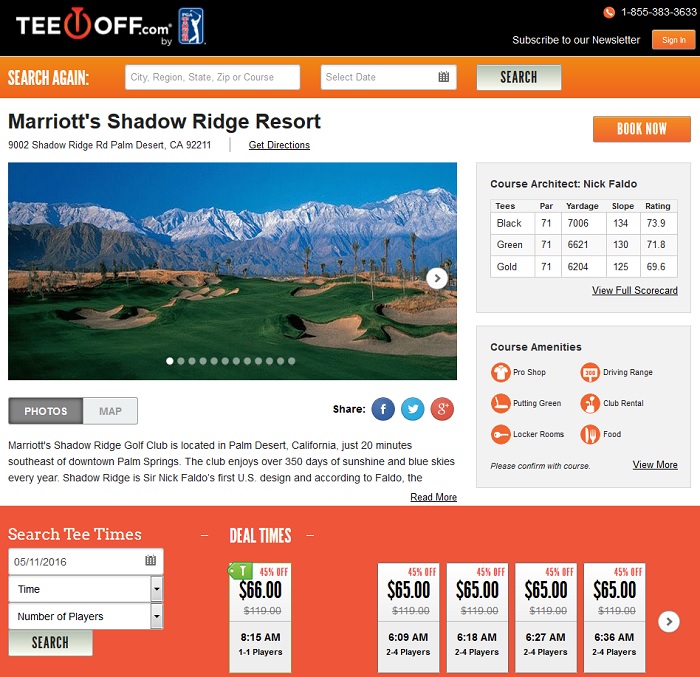 Source: TeeOff.com – Dynamic pricing in action at Marriott's Shadow Ridge Resort. The 8:15 AM tee time is being offered at a 45% discount!
How Golfers Benefit From Dynamic Pricing
Golfing is an expensive sport, thus the average golfer may not play on a regular basis due to cost restrictions. Dynamic pricing makes playing golf more affordable and accessible to the casual golfer and those looking to play on a more frequent basis.
The most sought after tee times of the day (e.g. morning tee times) will still be higher, but golfers may find opportunities to book these tee times online at a discounted price. It's all about timing and monitoring your favorite tee times to score the best tee time deals.
Book Your Next Round Of Golf At A Discount
Golfers that watch PGA Tour events each week, probably have been introduced to TeeOff.com (operated by the PGA Tour), so I recommend you check out this website if this is your first time learning about it. You can find golf course deals up to 50% off at more than 3,000 golf courses worldwide.
It's fairly easy to use as you search by city, region, state, zip code or course name. You select the date and course you wish to play and the available tee times are listed. You will find that many tee times even beat the prices found on the golf courses own website. Plus, a number of courses offer special deals (usually 1-2 a day), which will be hard to pass up! If you wish to play golf on a more regular basis and save money in the process, book your next round of golf at TeeOff.com.
In Conclusion
Every month more and more golf courses are making the switch to dynamic pricing. This means your local golf course might soon be offering great deals on tee times, if they aren't already. Be sure to contact your local golf course to find out if they participate in dynamic pricing. You can also visit their website, as you will often find a link to book a tee time online, which likely means they are offering dynamic pricing.
What are some of the ways you save money golfing? Share your tips with our readers below.
Popular Golf Tee Time Booking Websites