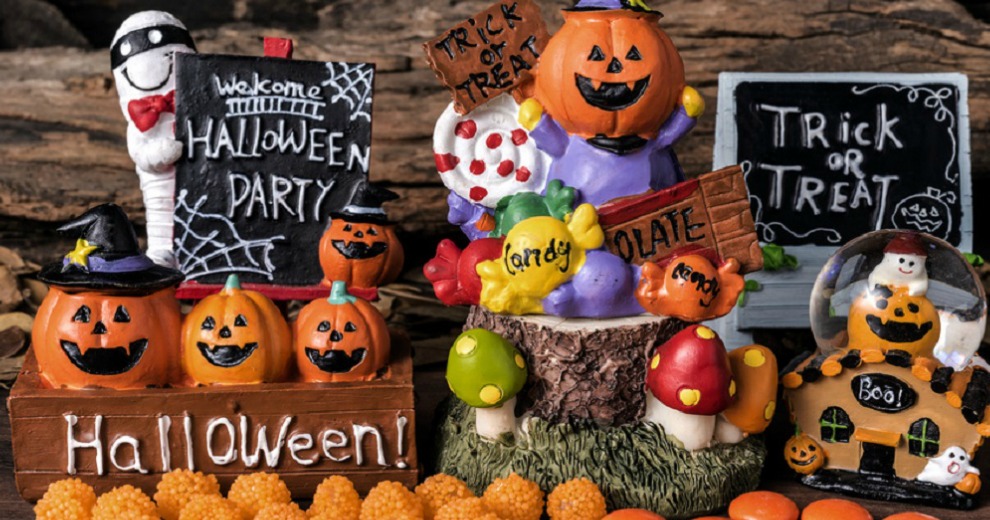 One of the best times of year to have a themed party happens to be Halloween. The countless number of decorations and costume party theme ideas will leave your head spinning. So will the cost of throwing said party, so it's a good idea to keep a budget in mind.
Inevitably, the more people you invite, the more your friends and family might invite, which means there will be more overall costs for throwing your awesome Halloween party. Always keep in mind your costs will be for the decorations, entertainment, food, and costumes. Throwing the perfect Halloween party can be easily achieved on any budget with a little bit of planning and preparation.
Shop Any Sales
If you are really good at planning ahead, shopping the Halloween sales would mean planning a year in advance. That's right, a whole year in advance. The reason being most Halloween costume and decoration stores will liquidate their items after Halloween ends. This is a great opportunity to pick-up some cheap decorations or your costume for next Halloween.
If perhaps you don't quite plan ahead as early as other, be sure to check the stores when Halloween decorations and costumes first go on sale that year. This way you can take advantage of some lower prices while being the first shopper to go through all the inventory.
Ask Friends to Bring a Dish
You don't have to be the only one preparing the food, just ask your friends to bring a dish or some beverages. Make it a pot luck! This way everyone at the party gets to try some (hopefully) tasty new recipes. Instead of you making the main dish and everyone bringing sides, it might not be a bad idea to make the party a snacks and desserts only party. This cuts down on your own personal food preparations and is a lot easier to get others involved in bringing things.
Make it a Small Party
You do not have to invite the entire neighborhood to the party, just make it an intimate affair, and we are sure you will all have a good time. Perhaps make it adults only or limit your guest list to the families you are closest with. Keep in mind the space you will be having the party at as this will help dictate the amount of guests you can invite.
Buy in Bulk
Shopping at warehouse stores is a great place to buy in bulk. Buying in bulk will be less expensive per item, which is great when you need to buy a lot of stuff. Consider buying your candy and paper goods at these larger warehouse stores.
Avoid Single Use Items
When considering clean-up, the single use items seem like a good idea, but they just add to your overall costs. Try using your own dishes, silverware and cups. It may make for a larger task during clean-up, but will save around $20 or so that would have been spent on paper goods. If you hate cleaning up, like we said earlier, buy these paper goods in bulk. Always remember that you can reuse decorations, so avoid decorations that will easily fall apart and won't last until next Halloween. Think about the cost savings for next years Halloween, as this will help justify some of the upfront costs for this years party.
If you follow these simple tips for your Halloween party, we are certain you will be better able to stay within your budget and throw an awesome Halloween party.
Do you have any additional Halloween party budget saving ideas? Share them with other Halloween party planners below.